I took a walk in the woods and came out taller than the trees. – Henry David Thoreau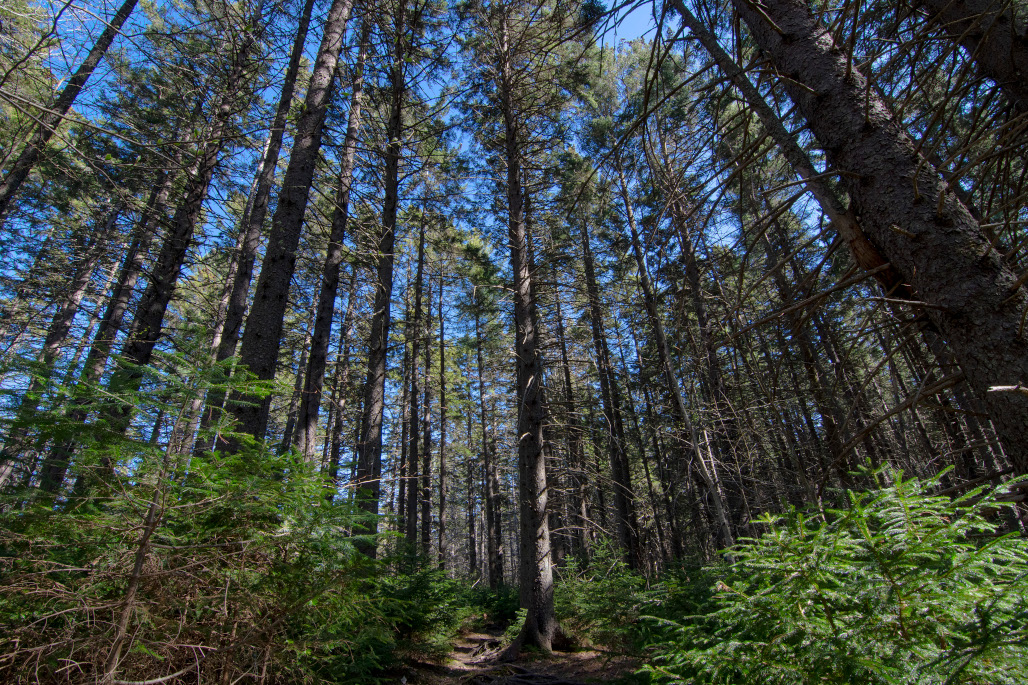 Take a walk in nature and smell the wild air.
Hiking the Summit Trail along Mount Sunapee's west flank

Heaven is under our feet as well as over our heads. – Henry David Thoreau
In every walk with nature, one receives far more than one seeks. – John Muir
At Mount Sunapee State Park, the forested hiking trails take you through an exemplary natural community system, which encompasses rare old forest.
As you explore the great outdoors, please stay on the trails and be mindful of trail conditions and others on the trails. Follow hiking guidelines and Leave No Trace practices. Stay safe. Be well.
Friends of Mount Sunapee photos: Mount Sunapee State Park, hiking the Summit Trail (2020).
Further reading and viewing